I think I have played Clue once in my life, but I can't be too sure. It is sufficient to say though that Colonel Mustard would be my guy. Mustard is my favorite fall color, if you didn't already know.
Now, the condiment mustard is an entirely different story...I didn't start liking it until about 5 years ago, and I still place limits on what I will eat it with. You could say my tastebuds have matured, but my meal prefernces have not. I will only eat mustard with corn dogs and sloppy joes. In fact, 90% of the foods I eat are generally categorized into the meal plan of a 6-year old...
PB & J
Mac N' Cheese
Tater tots
Honey Nut Cheerios
Apple slices
Fruit snacks
Gogurt
McDonald's Chicken McNuggets
Yep, that pretty much sums up my diet.
Sweater dress: LOFT.
Beanie: F21.
Belt: Anthropologie.
Leggings: F21.
Leg warmers: H&M
Boots: Buffalo Exchange (thrifted)
Ok, I really don't know why I am rambling on about food so much, because I have other important news you
absolutely
must know about.
Many of you know the amazing Ashley from The Shine Project. She is an extraordinary example of happiness and what life is about! Her most recent project is
The Shine Fundraising Event
, where she is hosting a raffle and auction to provide college scholarships for 8 kids from Cesar Chavez High School! You can click
here
to participate in the raffle, where you can enter to win $500 worth of merchandise donated by bloggers (myself included)!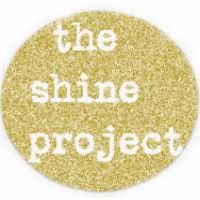 It's loads of fun and you are helping a truly phenomenal cause!
P.S.
My $25 LOFT gift card giveaway ends tomorrow, Saturday, October 15, so get your cutie-patootie over
here
and enter!