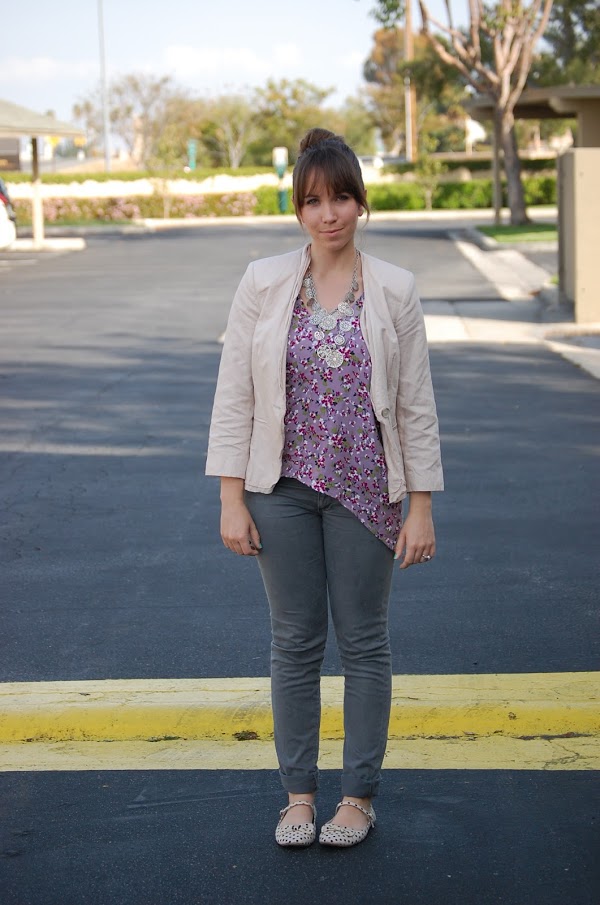 This picture/pose is entirely awkward, but I kind of like it.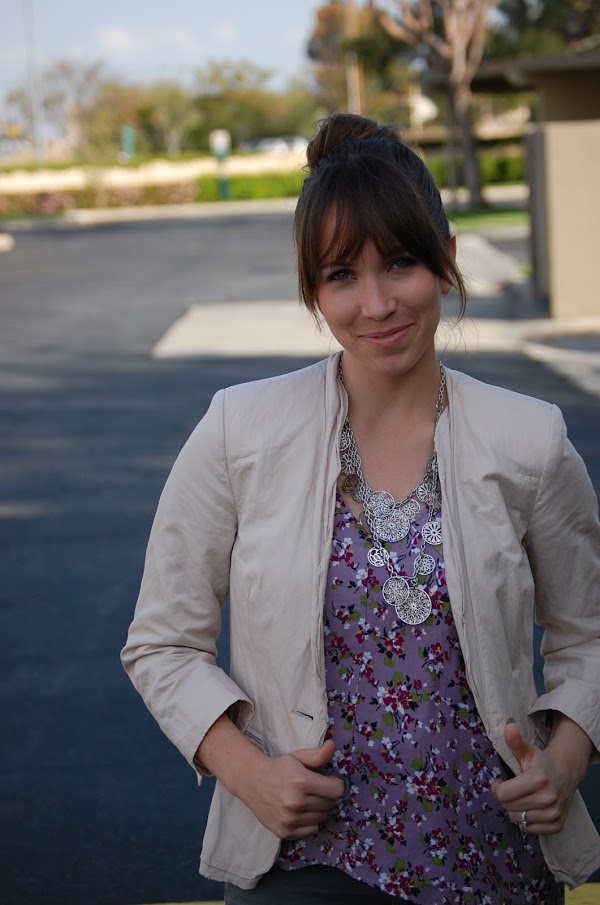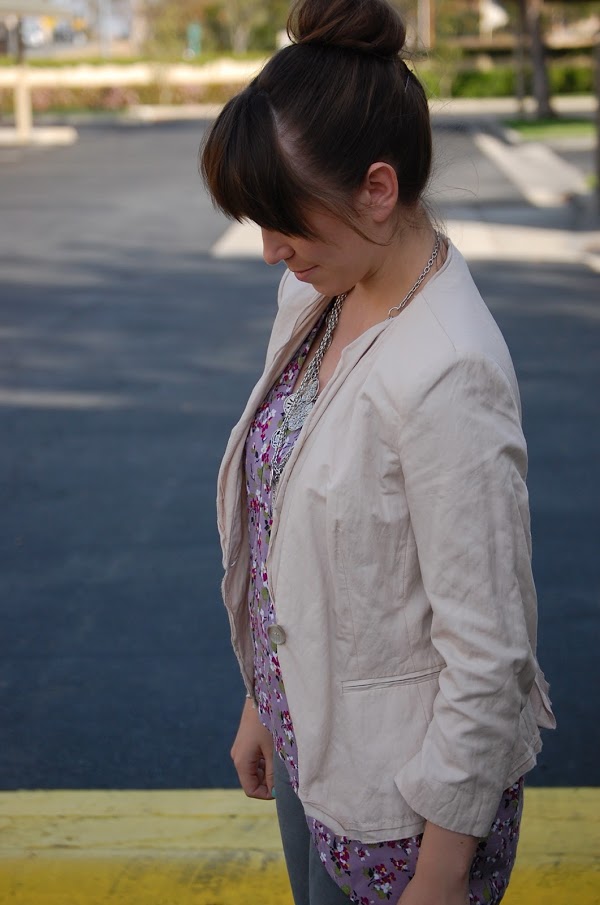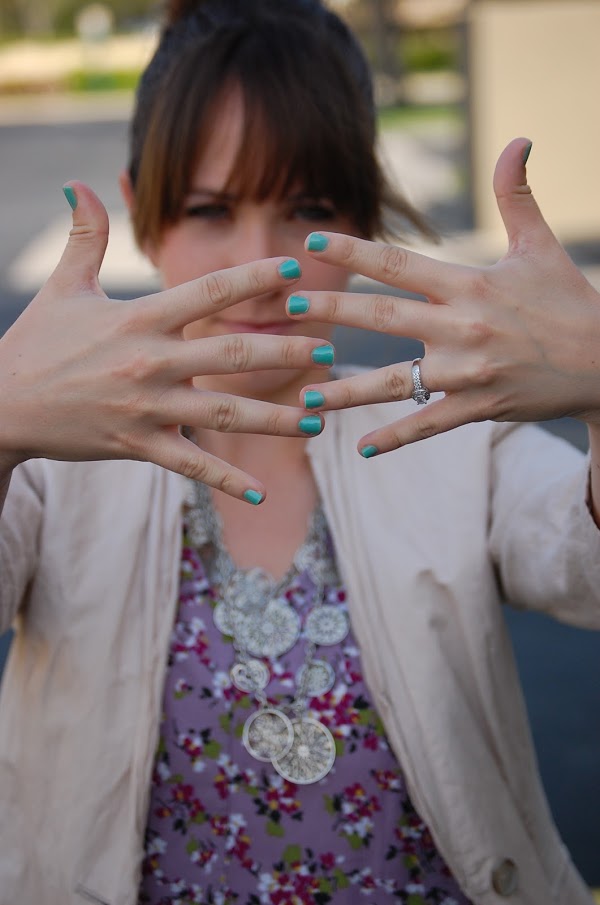 Jacket, Necklace: LOFT. Shirt: TJMaxx. Skinnies: Anthropologie. Flats: F21. Nails: Essie, Turquoise & Caicos.
Self-entitlement:
The belief that one is deserving of or entitled to certain privilege; feeling that one deserves more than one actually does.
Why can't I have this? Why can't I have that? I deserve it.
Above are frequent thoughts I find scrolling through my mind on an unfortunately regular basis. After many recent hours devoted to introspection, I have come to the self realization that I have a problem with self-entitlement. Personally, I think it is a byproduct of being a white, middle class American. It's easy to do. Instead of focusing on the abundance of blessings I've been given and the very fortunate circumstances I live in, somehow the narcissist in me sneaks its way to the top. Isn't that what self entitlement is? Thinking you deserve every last thing in the world because you consider yourself awesome enough for the world to be indebted to you for simply existing?
Honestly, I think it's something many young people my age suffer from. Am I being too harsh? Where do we draw the line from living comfortably with little luxuries because we work hard for it, versus living beyond our means and obsessing over having everything which defines a life of luxury?
It's a tangled web. I go on ranting about everything I lack, only to remember there are people in the world being murdered, trafficked, starved, and oppressed. As cliche as that may be, it exists, which is followed by a terrible feeling of guilt for being such a selfish twit. The guilt and sadness generally create a 2-4 week period of being gracious and thankful, but that eventually seeps through the cracks of self-entitlement. And there I find myself back at the epicenter of self pity.
Pride is the basis for all the negative things that generally occur within our consciousness, right? Think about it. Greed, hate, addiction, selfishness, self-entitlement… it all relates to pride.
It's time for me to quit with the rather largely inflated sense of self, and just look for the beautiful that my life is filled with to capacity.
I've been endowed with the gift of being a mother to a precious little boy. I am the wife to a truly extraordinary man. I possess a healthy body that allows me to function and express my talents. I go to sleep every night in a comfortable bed with a full stomach, and wake to the gorgeous sunshine every day in a land where I am free.
A genuine, consistent change of attitude starts today.