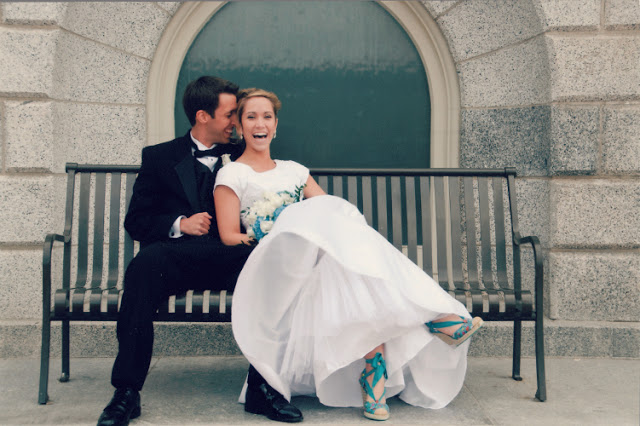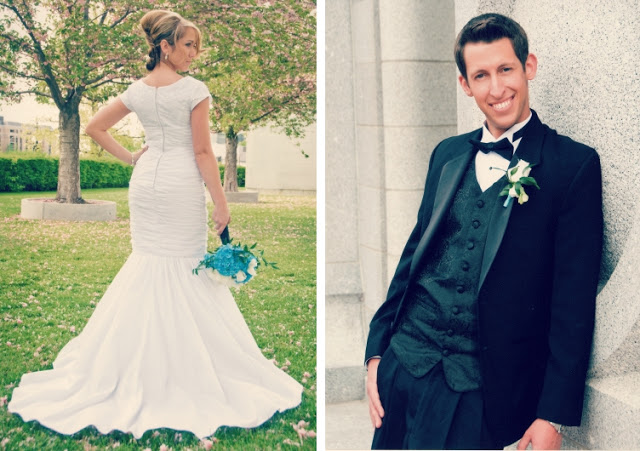 Dear Matt,
So many times I've wished I could have known you as a baby and child, but now I can look down at the amazing little person in my arms we made and know a part of you at that precious period of your life.
Creating a child together is the sweetest and most sacred thing two people can share.
I am so honored and privileged that you chose me to be that person 3 years ago. You are more than I ever hoped for.
Has our marriage been all kisses, hugs, and rainbows? Certainly not. We've had our fair share of arguments, disagreements, and annoyances just like any other couple. Do we get on one another's nerves and want a break sometimes? Definitely. I'd be lying if I said no and so would any other married couple.
But it's these things that create a solid and healthy marriage. Without the crappy stuff, we wouldn't be able to grow and appreciate each other's esteeming qualities or understand how to resolve conflict.
If there is one thing I believe everyone should know about marriage, it is understanding how to overcome differences and resolve conflict with your spouse. Learning their reactions and ways they deal with problems is of the utmost importance. Just because you married them doesn't mean they are exactly like you. Most couples I know are actually polar opposites and resolve issues in a likewise opposite manner. And you know what? The happiest ones are the ones that have figured out how to complementary overcome their disputes. They let the other one cope and struggle in the manner they know how, and have learned to fine tune their approach and timing.
You and I continue to work on this as we did from day one. We give our best to be the support and backing to each other. Because of this, I can confidently say we have a wonderful marriage.
I leave you with a little essay you inspired me to write once upon a time.
"The One"
The age-old question everyone seeks the answer to is, "How do I know they're the one?"
I believe I finally conjured an answer that isn't too complex or too cliche.
You
know you've found "the one" when you are physically, spiritually,
intellectually, and motivationally stimulated. But most importantly,
they aren't afraid to love you back.
It's a simple formula.
I
look around at all the couples I admire. I see people with passionate,
but broken past relationships and I compare their new loves to those of
the old. They all play out by the same formula. In all actuality, they
have finally completed the formula with the missing integers and the
correct arrangement.
I look into my relationship and find myself fulfilled and complete. We connect on every level, consciously and subconsciously.
He is the t'ai to my chi.
Happy Anniversary, Matt. You are "the one" in my life. Thanks for being in the right place at the right time so I could find you.
I love you.
Love,
Abbey