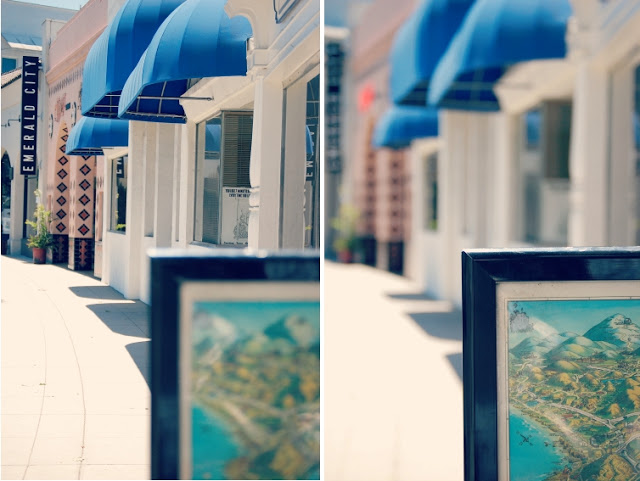 I suppose I should add "live in Coronado someday" to my bucket list. This quaint little island is across the bridge from downtown San Diego and is paradise for the historic and charm loving type. The fact that it even literally looks like paradise since it's a beach town is a huge bonus.
Stores, fountains, local museums, and flowers line the streets and you can feel the patriotism in the air (many generals and navy seals call Coronado their home). It has even been known to inspire a certain someone to spell their name out in photographs. Yes, it's that charming.
The infamous Hotel Del Coronado is always fun to walk around. There are adorable little shops and fabulous restaurants tucked into every corner. All you Marilyn Monroe fans will also be happy to know that Some Like It Hot was filmed there. It's still as remarkable and old Hollywood glamorous as ever.
Coronado, I simply adore you.