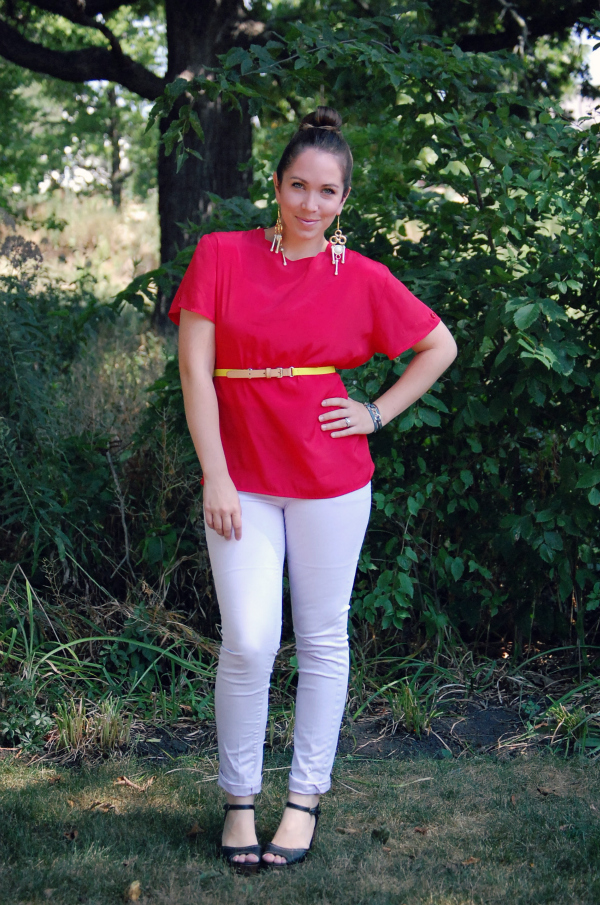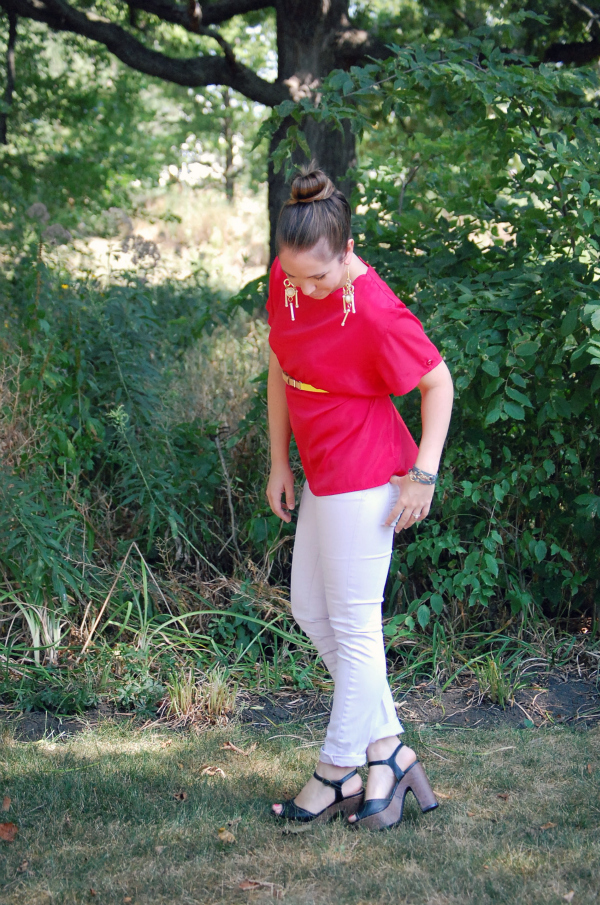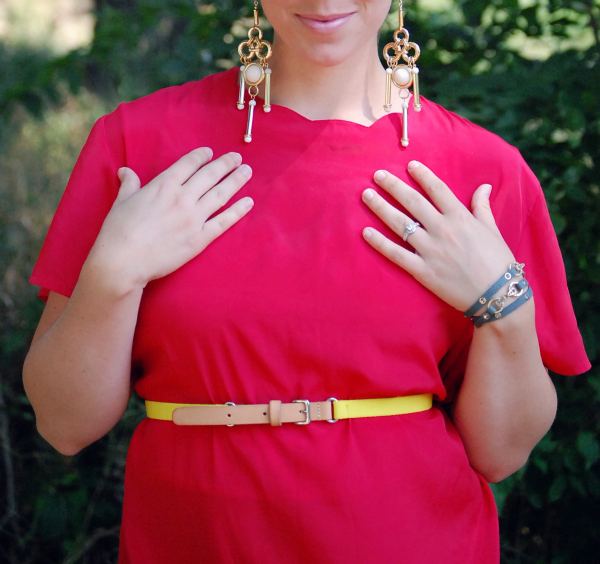 Blouse: Thrifted. Pants & Belt: LOFT. Earrings: H&M. Bracelet: c/o INPINK. Platforms: c/o Jellypop Shoes.
1) If you follow me on Twitter or Facebook, you already saw this, but I have to mention it again because I still can't believe I said it. Last night I asked my mother-in-law to email me the WiFi password for their internet. Yeaahhhh… last time I checked, that doesn't exactly work out too well.
2) I invented the greatest campfire treat in the world. It's called The S'More Del Diablo. I'm thinking it needs its own post, it's that delicious and decadent.
3) For the record, the flight with Luke went marvelously! I flew by myself
with him since Matt was already here in Chicago for work. Let's just say
Luke is a dream. I love that little Nugget! Also for the record, Nugget
is Luke's other name we call him 50% of the time.
4) Fact: Jef Holm likes boys. Okay, that is obviously not a fact and I am totally talking about The Bachelorette which I vowed I would never do on this blog, but… I really, truly, genuinely believe Jef is gay and that ABC paid Emily off to not pick Sean so he could be the next Bachelor. Rant over.
5) Would you rather have a photographic memory and be able to memorize every bit of information you have ever read or possess the automatic ability to play any musical instrument in the world with professional skill?