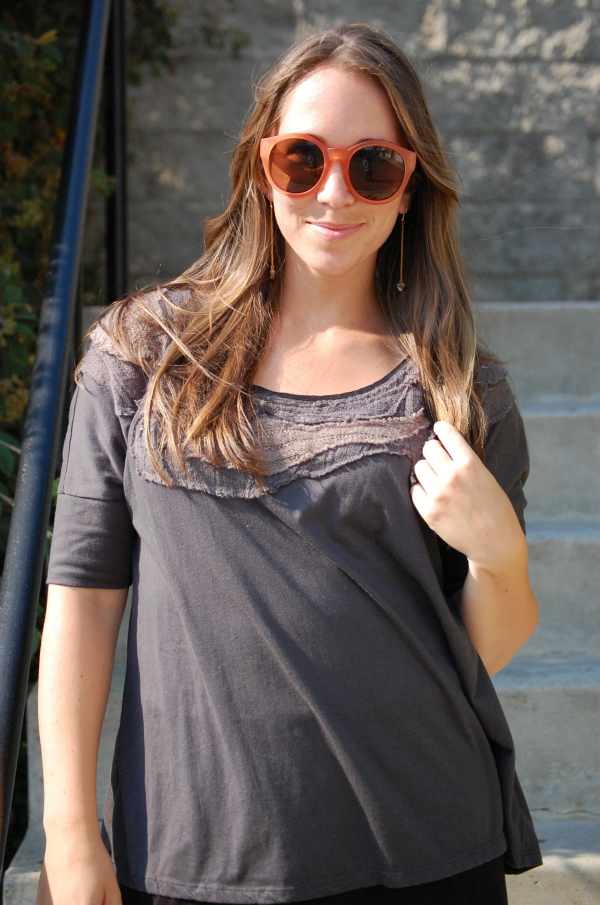 It's 90 degrees outside and I'm wearing this garb. It's silly, really. Guess I'm just getting antsy pantsy to put on 7 layers like it's totally normal. I actually attempted it the other day. Let's just say things didn't end so well.
A) We live in a beach town. People probably thought I was homeless wearing two shirts, a jacket, and a hat, along with various baubles and jewelry adorning my person. It was probably a little bit of a culture shock — clothing is optional around these parts. So optional that we saw a girl walking around with no pants on the other day. True story. B) I was dripping sweat. Inconspicuously of course. C) Layers don't work so well when you add a baby on the hip to the equation. There is no room for them to sit comfortably without it feeling like you are the Michelin Man.
All this talk of layers is making me hot and bothered. Can someone get me a milkshake?
P.S. I'll be back later today. There are some pretty fabulous people I'd like you to meet. And I will be waiting for that milkshake.