Today I discussed the results of my
blood tests and the ultrasounds I had done for my thyroid with my
endocrinologist. If you read my post the other day, I don't have any
thyroid tumors, which was the big concern. However, today I went in and
found out I have what looks to be
celiac disease
. Let me just mention that today is Celiac Awareness Day. Alanis Morissette needs to incorporate me into her "
Ironic
" song… "It's finding you can never again eat wheat, barley or rye. Oh, and it's Celiac Awareness Day, so go have a good cry. It's like raaaaiiinnn on your wedding day…"
Honestly,
I am so frustrated. The writing has been on the wall for a large
portion of my life, and I am scratching my head as to why it has taken years for a health professional to find it now.
I
am not writing this to get sympathy, but I am hoping that some of you
can point me in the right direction for diet restrictions, great
gluten-free recipes, and all around gluten-free living resources. Maybe
we can even start a celiac disease club! I'll make the t-shirts, you
bring the cookies. The ones with fake sugar and overwhelmingly healthy
ingredients.
In the meantime, here is the one and only gluten-free thing I've made (I tried it out the other day when I was suspecting I could have a gluten allergy). It is delicious, and I wanted to share it. You should try it out, whether or not your small intestines are deteriorating.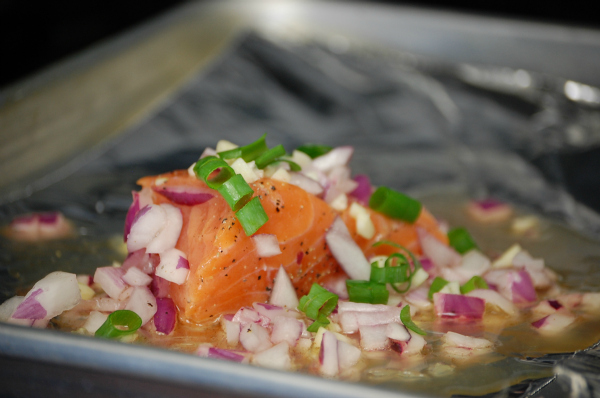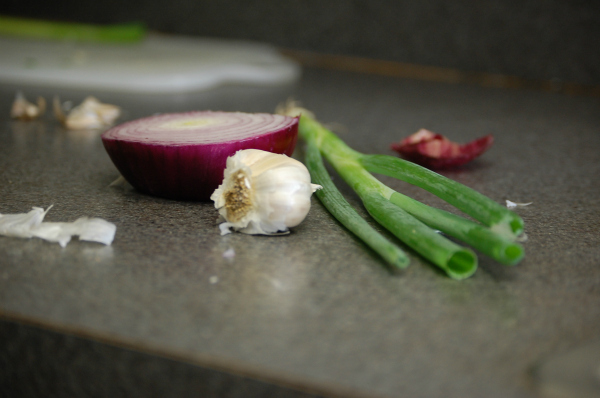 Ingredients:
4 serving sized pieces of wild caught salmon
1 red onion, sliced
4 scallions, sliced
4 cloves of garlic, chopped
For the sauce:
1/3 cup extra virgin olive oil
1/3 cup raw organic agave nectar
Fresh lime juice from two large limes
A tiny, secret pinch of cinnamon- don't tell
Instructions:
Preheat the oven to 350ºF.
Tear off eight pieces of foil; two for each piece of salmon. Place one
serving of salmon on one piece of foil. Season with a little sea salt
and fresh ground pepper.
Combine the olive oil, agave, lime juice and touch of cinnamon in a
glass measuring cup. Pour the sauce all over the salmon pieces.
Sprinkle the salmon with onions, scallions and garlic. Place the
remaining pieces of foil on each serving and fold the edges to create a
packet.
Bake in a preheated oven for roughly 20 minutes, till it flakes easily- but is not dried out.
Enjoy!