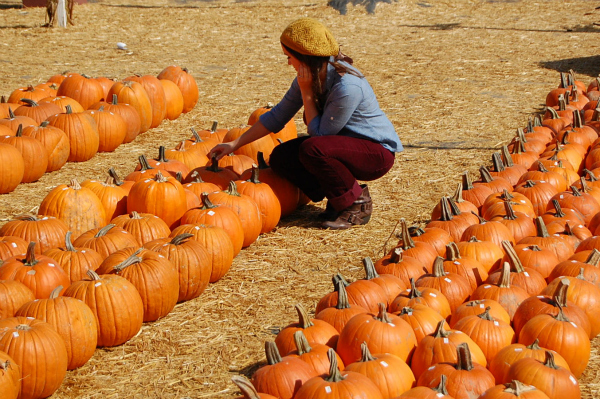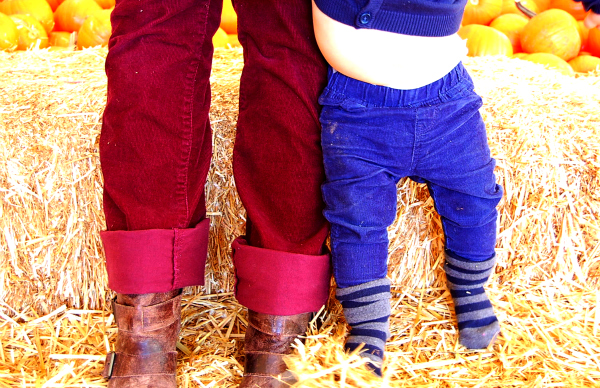 After planning this little family outing for what seems like 2 months, we finally made it to the pumpkin patch. But, it wasn't the pumpkin patch.
You see, we originally planned to head out more inland to an actual farm. The kind where they enthrall you with wagon rides, homemade cider, and pumpkins sprouting from the ground, all coiled and tangled in the earth. Where the chickens roam free and other city folk children are screaming their heads off because they fell face first into the mud and don't know what to do with all that dirt.
But, alas, life happened like it always does, and we wandered our way over to the makeshift pumpkin patch near the Del Mar fair grounds. We contemplated playing a bingo round or two across the way to see if we could earn a small fortune, but decided to place our bets on which pumpkin Luke would slobber all over first instead.
We crawled around in the hay, gawked at the fattest, laziest goats known to man, and picked the perfect pumpkin. All in matching cords. Aren't we talented?
Oh and let's not forget the part where Luke decided to show us all the makings of his mini 6-pack.
All in all, we had a good day. Tune in tomorrow to see how we decorated our pumpkins!