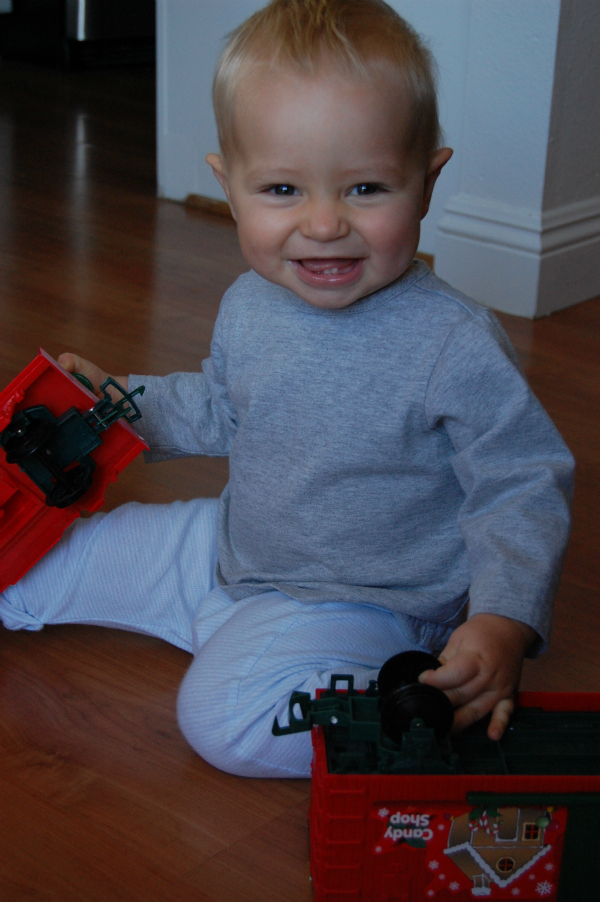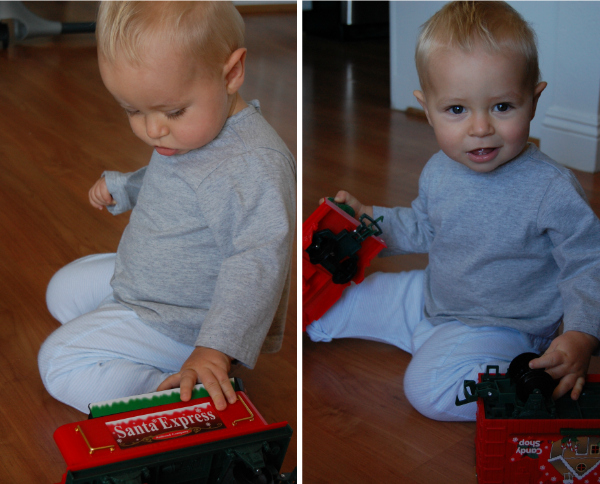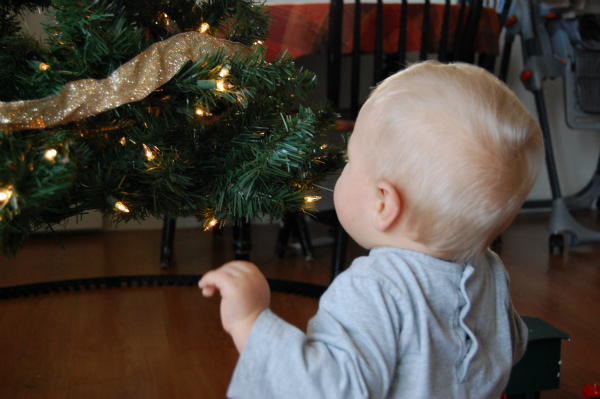 Here's a riddle for you: How do you decorate a Christmas tree with a 10-month old determined to yank and pull everything in sight? Get him a train set!
Our beautiful, glowy, and oh-so-fake Christmas tree went up this week and Santa's (mama's) little helper is especially talented at pulling off all the balls. Therefore, our Christmas tree will be decorated from the middle up by the end of the week. But guess what? I love it!
A tree with wonky ornaments and crinkled ribbon brings honest to goodness joy. Playing Santa and creating Christmas memories and traditions with Luke leaves us nothing but jolly. I cannot wait to hear Luke's little squeal and the sound of his hands clunking from crawling at lightning fast speeds toward his presents on Christmas morning.
This holiday season holds volumes of more meaning than I ever imagined possible because we are sharing the spirit of Christmas with Luke, as a little family of three, and most importantly celebrating the life of our Savior that makes this beautiful life all possible.
Merry Christmas!