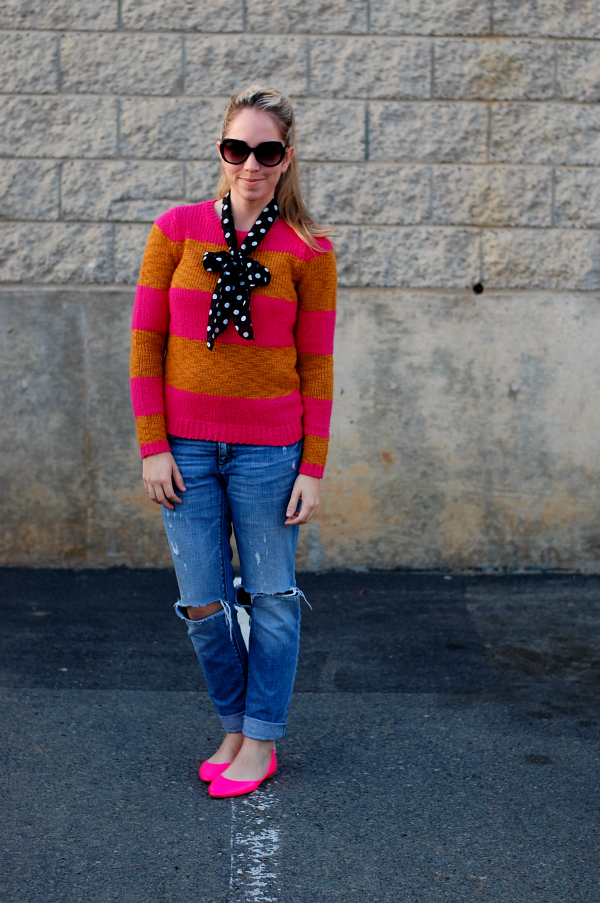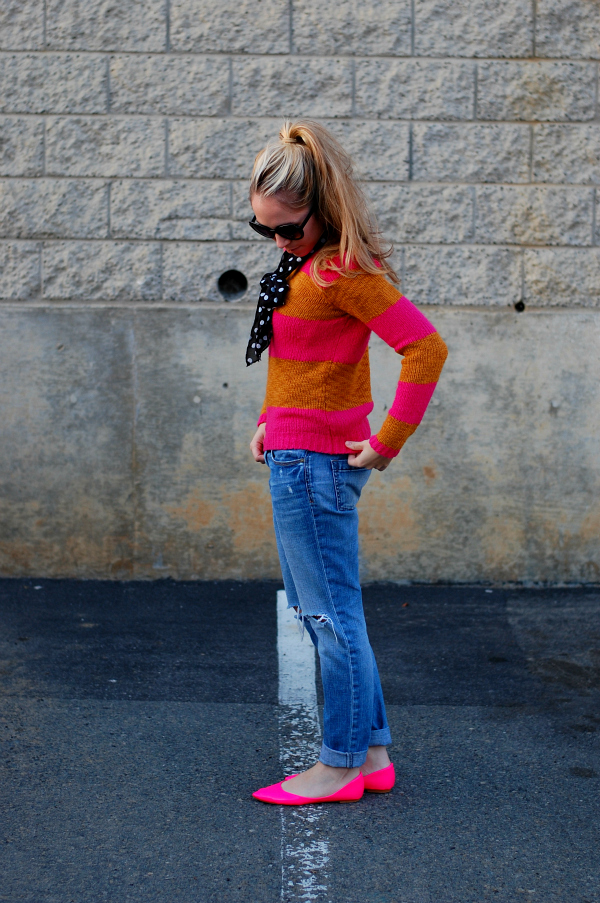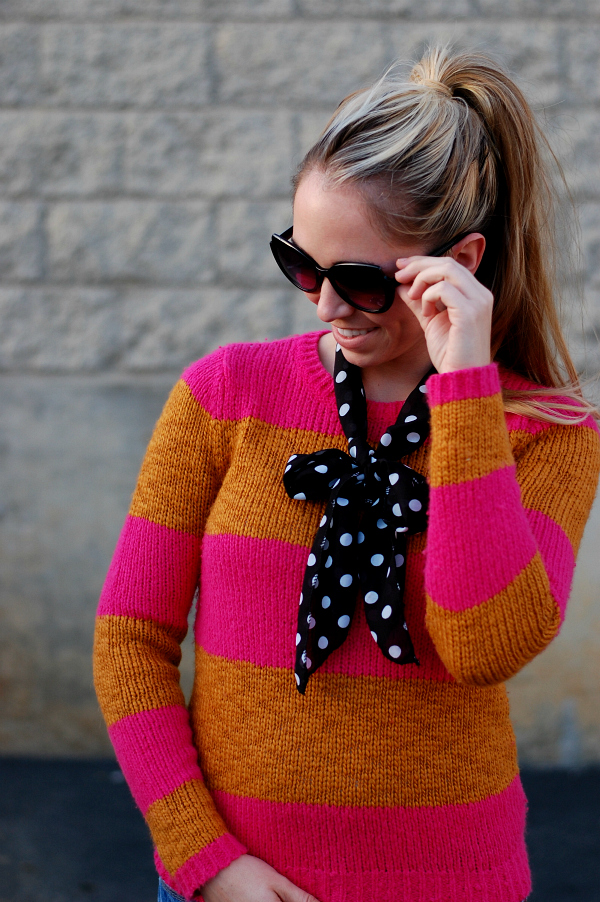 Sweater: LOFT. Denim: LOFT. Sunglasses: Target. Shoes: Romwe. Scarf: Vintage.
1) I am very disappointed with the outcome of The Bachelor. Very disappointed. Lindsay, I was rooting for you!
2) Fact: The leafiest clover ever to be found had 14 leaves on it, according to the Guinness Book of World Records (source). That's a whole lotta' luck!
3) This song is currently on repeat on my playlist.
4) Matt and I watched The Dark Ages (hip hip hooray to all things history) a couple nights ago on Netflix, and the entire time I kept thinking, "the Holy Roman Empire was neither holy nor Roman nor an empire. Discuss."
5) Would rather have an irreversible health condition where you had green polka dotted skin or emerald green hair (remember, the hair is irreversible and cannot be dyed or bleached)?