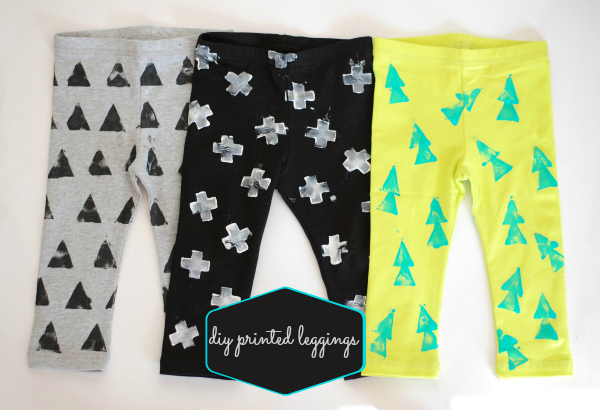 I clearly have an obsession with painting something or other on fabric. About 80% of my DIY projects I decide to dive into involve me
painting something
. I just can't help it. It's just so incredibly
easy
(and we give big, fat air high fives to piece of cake DIY projects). That's probably why I do it so much.
Remember way back a few months ago when I made Luke a
triangle print onesie
? Creating printed leggings has been on my to-do list since then, but I just wasn't sure how to go about it. With the graphic print legging craze for the babes going on, I finally figured out what I wanted to do and pinpointed the look I was going for. As much as I love the
shops
that sell
printed baby leggings
, we've been looking for a more affordable option. There is nothing cuter than squatty legs in trendy triangle pants, and now we have some (for $5 a pop)! Scroll on down to get the details on how to create your own printed leggings for that wee one of yours!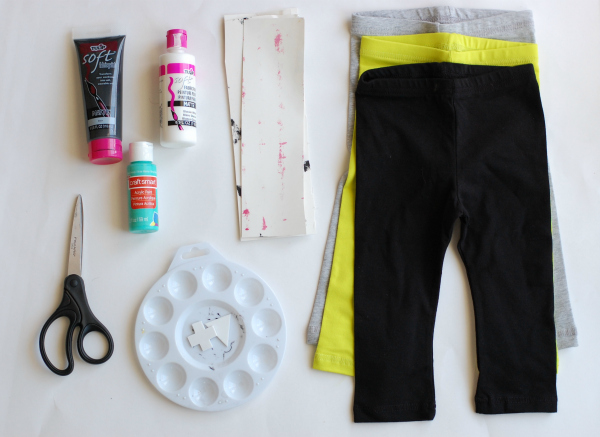 Materials:
-Leggings (I bought mine in the girl's section at Target… shhh, don't tell Matt!)
-Foam board
-Fabric paint in colors of your choice
-Cardboard inserts for legs and upper portion of leggings
-Paint dish
-Scissors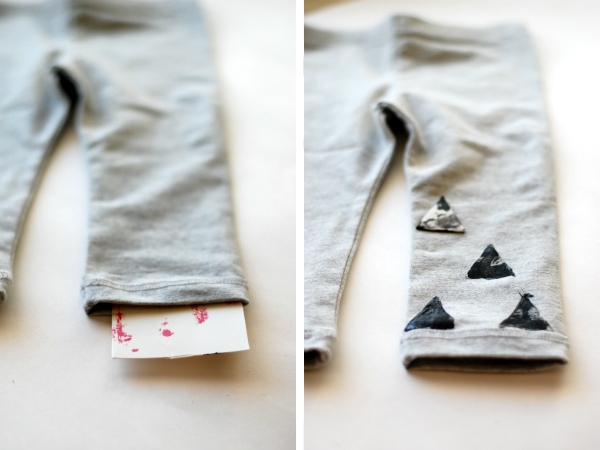 1) Cut out desired shapes using foam board (I usually use tape to create shapes but I learned the foam board trick here). Insert cardboard piece into each of the legs and upper portion of the leggings.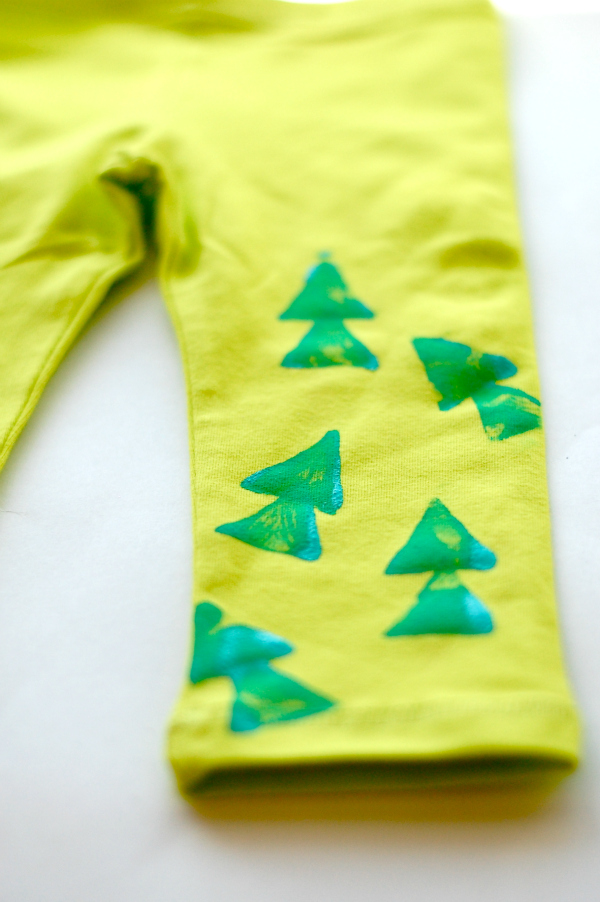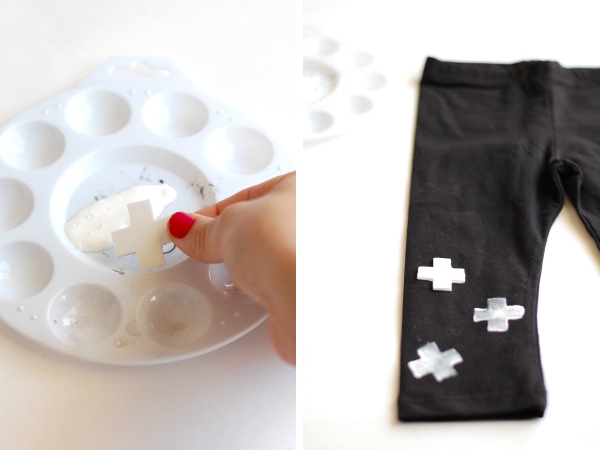 2) Squeeze approximately 1-2 tbsp of paint onto paint dish. Dip foam cutout into paint and start stamping in desired pattern on leggings. Allow to dry for 30 minutes, then flip over and stamp the same pattern on back if so desired.
3) Repeat step 2 using different stamp cutouts and colors based on how many pairs.
4) Allow paint to dry for at least 24 hours before washing, then wash inside out.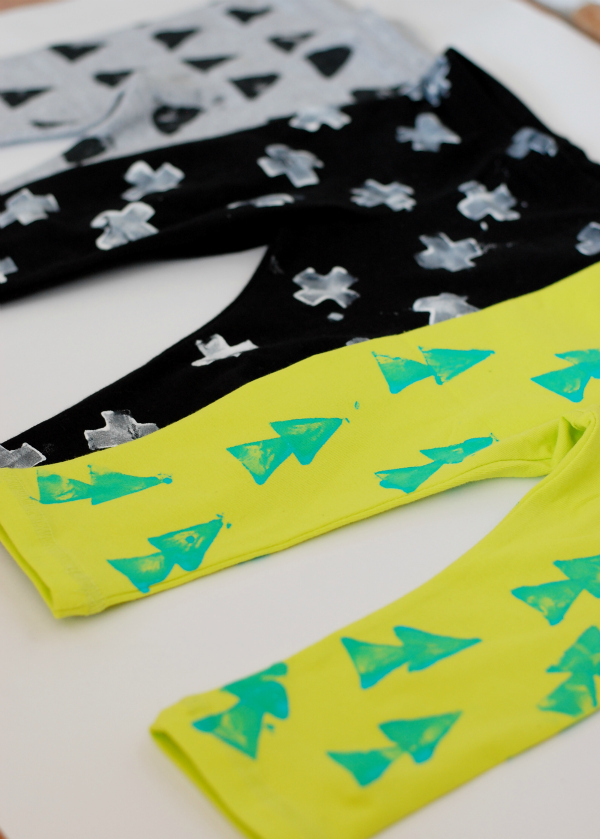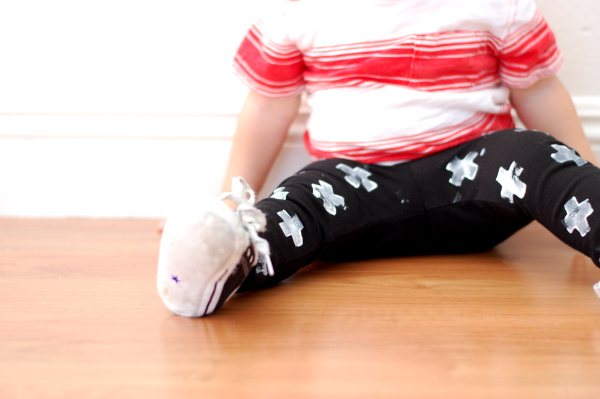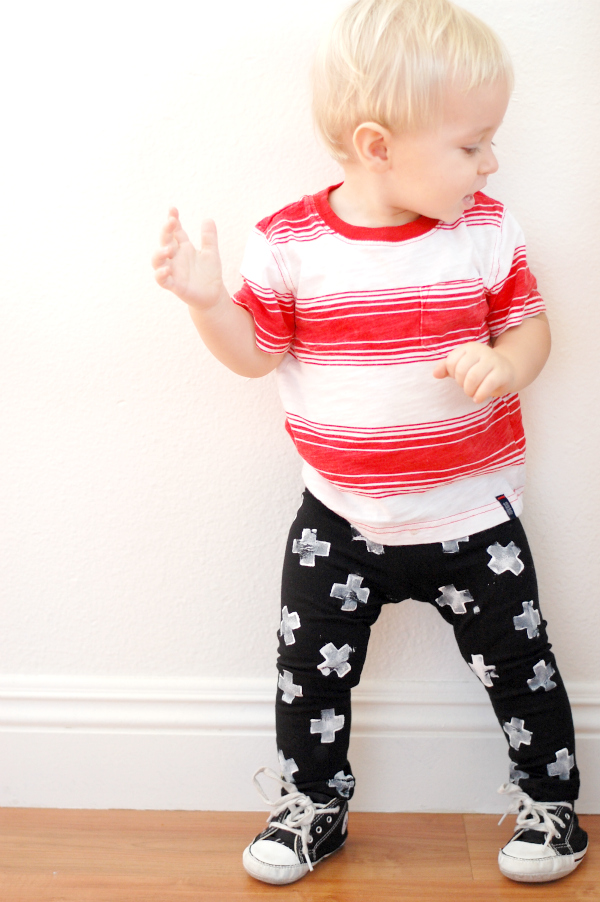 Congratulations. You now have some of those coveted, adorable printed leggings that all those cute, hip babies wear. Enjoy!